9/12/2018
NEWS RELEASE

NEWS RELEASE 2018
9/12/2018

WASPA was chosen as one of the top 10 spas in Japan in 2018!
The "Spa Crystal Award 2018" (sponsored by UBM Japan Co. Ltd. and Conceptasia Management and Consulting Ltd.), which awards the top spas in Japan chosen by spa users and spa journalists was announced, and the Japanese style "WASPA" operated by the Miss Paris Group (location: Chuo-ku, Tokyo Representative: Akemi Shimomura) was chosen as one of the top 10. The award ceremony was held on September 11 (Tuesday) at Tokyo Big Sight during the Diet & Beauty Fair.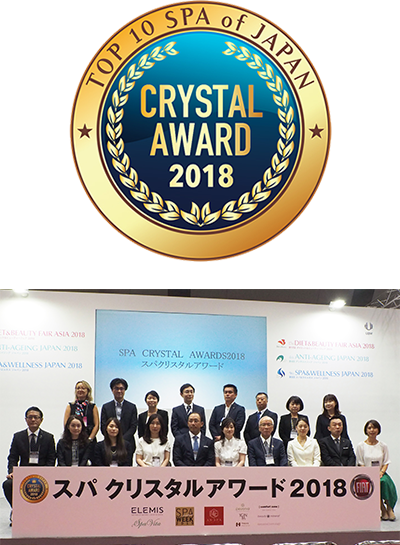 <2018 Spa Crystal Award Ceremony>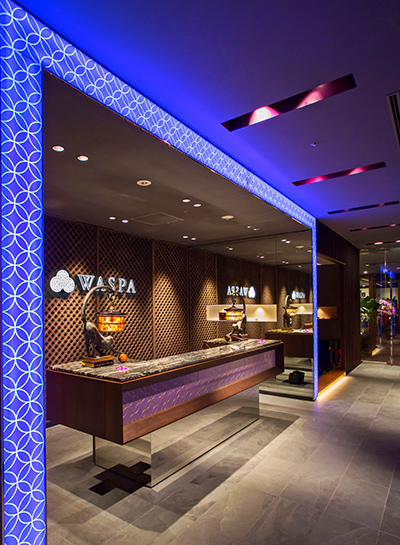 <WASPA Chuo-ku, Ginza>
---
Not only does "WASPA" provide spa treatments, but it is a "made in Japan spa" that provides a one-of-a-kind service through its atmosphere and Japanese culture, where one could go through a deep Japanese experience through their five senses. The items used at the spa use exclusive and high-quality Japanese materials including Japanese bamboo graced with health and longevity by Kyoto's Daigoji, a world heritage site, and salt from the Setouchi, an area which prospered from the production of salt from the Edo period. Also, in order to experience the Japanese feeling from your first steps at the entrance, we welcome customers with flowers and incense in the "tea room" next to the entrance while enjoying seasonal sweets and green tea.
With 10 years of history, the "Spa Crystal Award" is awarded to those facilities and brands that receive the most support in the spa and wellness industry.
With its strong Japanese theme and "Spirit of WA" of courtesy, politeness, and hospitality, WASPA is a one-of-a-kind spa which could only be made in Japan and is enjoyed by many Japanese and overseas customers. We will continue to disseminate the beauty and health of Japan to domestic and overseas.
---